Want list
If you have stumbled across this and have any of these items for sale or know of where I can get them, please let me know! Thank you! :)
WANT LIKE BURNING :< (a.ka. REALLY high level wants)
I shall call these my grails, and my grails they shall be.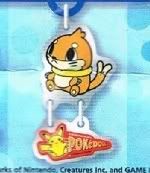 Buizel Pokedoll Charm Phone Strap - pictured is an insert of the set it comes with. If you spy this set and want to go in on things together, please let me know! Willing to pay a lot for this thing!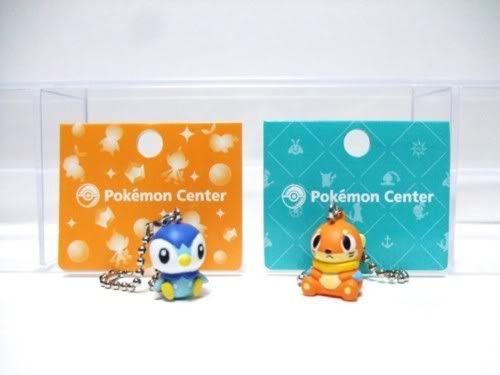 Buizel Pokedoll figure keychain
I've never even seen this anywhere aside from the blog it was featured on.

High level wants: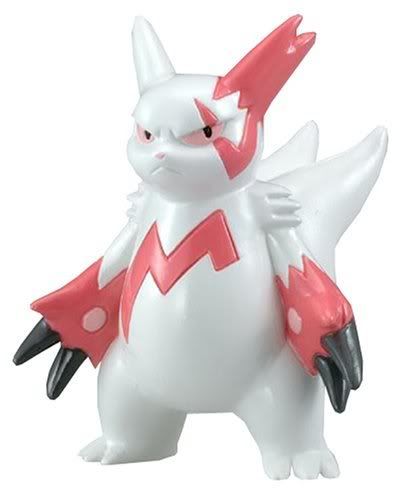 MC-111 figure
Wants
Seel and Dewgong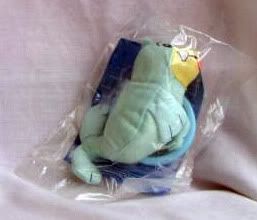 Burger King keychain plush (last plush I need!)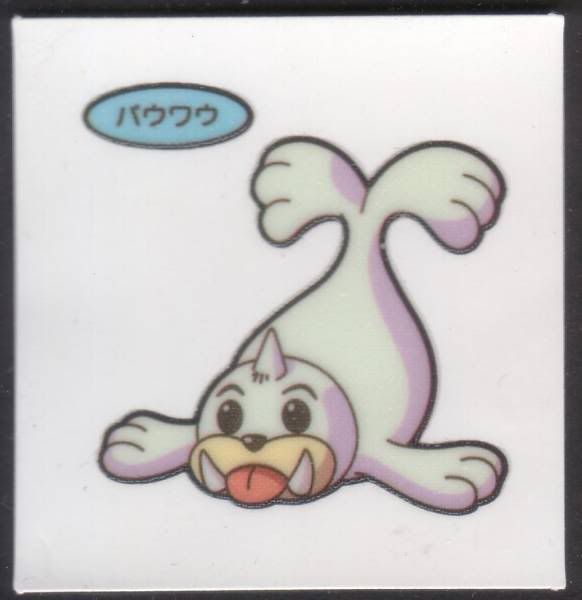 Seel pan sticker


Merchandise with Seel Pokedoll art
Chibi stamp
151 Stamp
Buizel


Buizel Pokedoll pen **high want**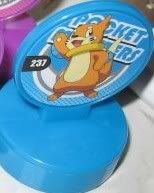 Blue Retsuden Stamp




Buizel Battrio 1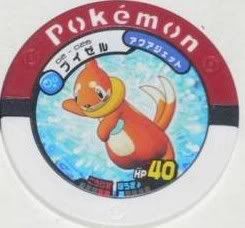 Buizel Battrio 2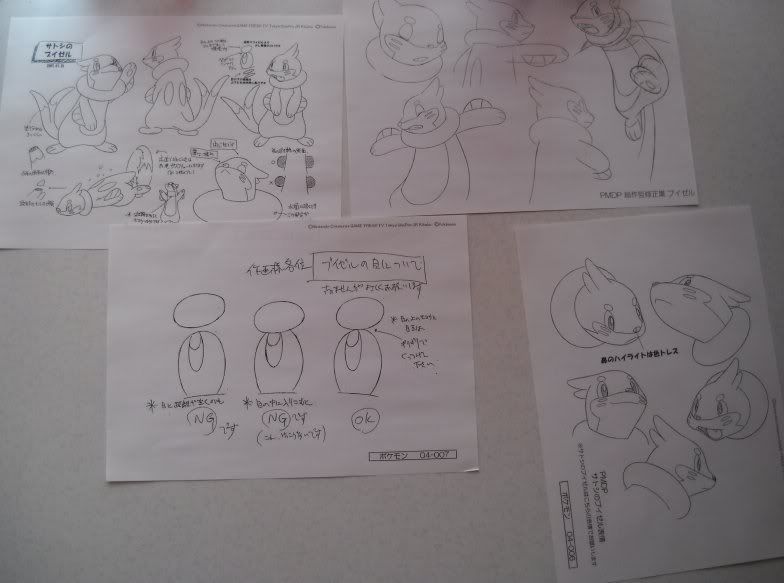 Buizel settei (face+expressions and full-body shots are preferred)


Buizel pan stickers: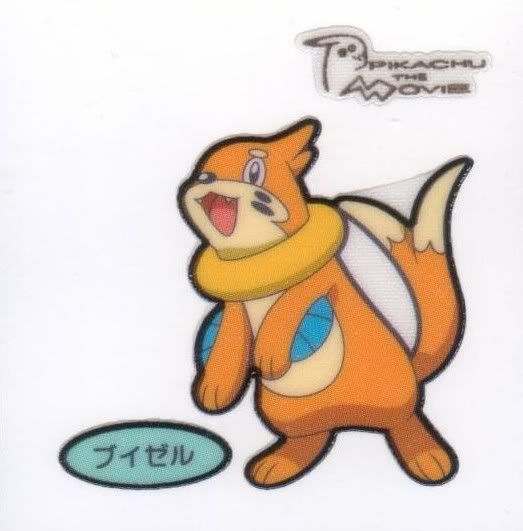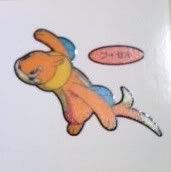 Zangoose

Pan stickers (2):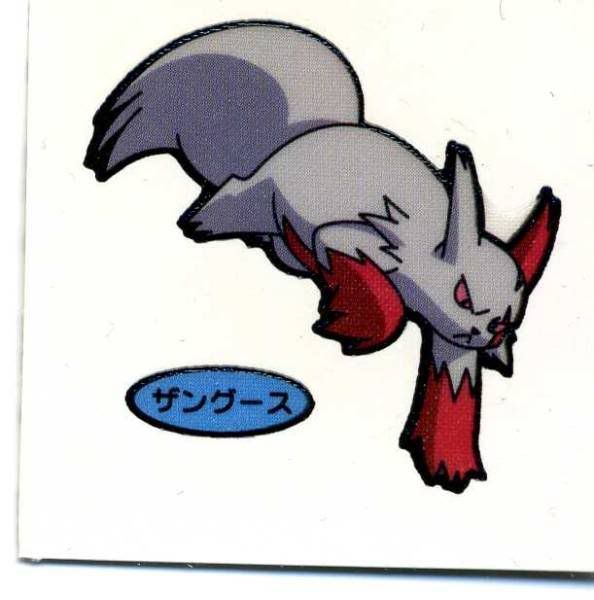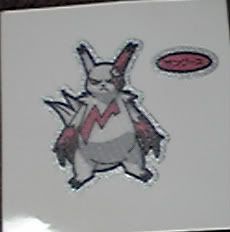 Data Carrier figure
Spheal line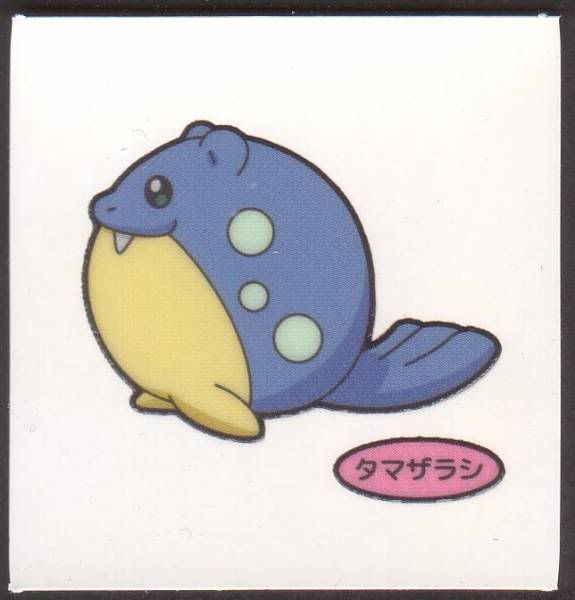 Spheal pan sticker
Spheal stamp
Spheal Megablok
Other, plush, low wants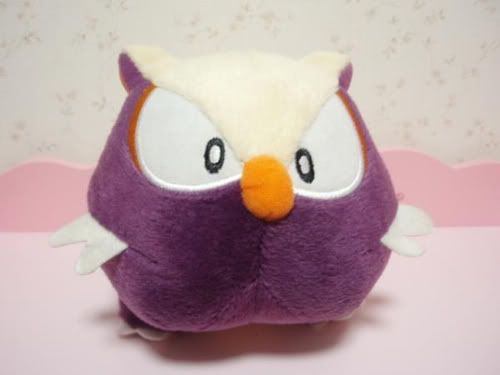 Stunky Banpresto UFO (picture from PokePlushProject)
Lotad plush
DX Pikachu Pokedoll
Other, kids
Trapinch
Vibrava

Other, figures
Diglett line zukan
Stunky line zukan
Other, misc.
[
Error:
Irreparable invalid markup ('<p [...] <strong>') in entry. Owner must fix manually. Raw contents below.]
<!--[if gte mso 9]><xml> <o:OfficeDocumentSettings> <o:RelyOnVML ></o:RelyOnVML> <o:AllowPNG ></o:AllowPNG> </o:OfficeDocumentSettings></xml><![endif]--><!--[if gte mso 9]><xml> <w:WordDocument> <w:View>Normal</w:View> <w:Zoom>0</w:Zoom> <w:TrackMoves ></w:TrackMoves> <w:TrackFormatting ></w:TrackFormatting> <w:PunctuationKerning ></w:PunctuationKerning> <w:ValidateAgainstSchemas ></w:ValidateAgainstSchemas> <w:SaveIfXMLInvalid>false</w:SaveIfXMLInvalid> <w:IgnoreMixedContent>false</w:IgnoreMixedContent> <w:AlwaysShowPlaceholderText>false</w:AlwaysShowPlaceholderText> <w:DoNotPromoteQF ></w:DoNotPromoteQF> <w:LidThemeOther>EN-US</w:LidThemeOther> <w:LidThemeAsian>X-NONE</w:LidThemeAsian> <w:LidThemeComplexScript>X-NONE</w:LidThemeComplexScript> <w:Compatibility> <w:BreakWrappedTables ></w:BreakWrappedTables> <w:SnapToGridInCell ></w:SnapToGridInCell> <w:WrapTextWithPunct ></w:WrapTextWithPunct> <w:UseAsianBreakRules ></w:UseAsianBreakRules> <w:DontGrowAutofit ></w:DontGrowAutofit> <w:SplitPgBreakAndParaMark ></w:SplitPgBreakAndParaMark> <w:DontVertAlignCellWithSp ></w:DontVertAlignCellWithSp> <w:DontBreakConstrainedForcedTables ></w:DontBreakConstrainedForcedTables> <w:DontVertAlignInTxbx ></w:DontVertAlignInTxbx> <w:Word11KerningPairs ></w:Word11KerningPairs> <w:CachedColBalance ></w:CachedColBalance> </w:Compatibility> <m:mathPr> <m:mathFont m:val="Cambria Math" ></m:mathFont> <m:brkBin m:val="before" ></m:brkBin> <m:brkBinSub m:val="&#45;-" ></m:brkBinSub> <m:smallFrac m:val="off" ></m:smallFrac> <m:dispDef ></m:dispDef> <m:lMargin m:val="0" ></m:lMargin> <m:rMargin m:val="0" ></m:rMargin> <m:defJc m:val="centerGroup" ></m:defJc> <m:wrapIndent m:val="1440" ></m:wrapIndent> <m:intLim m:val="subSup" ></m:intLim> <m:naryLim m:val="undOvr" ></m:naryLim> </m:mathPr></w:WordDocument></xml><![endif]--><!--[if gte mso 9]><xml> <w:LatentStyles DefLockedState="false" DefUnhideWhenUsed="true" DefSemiHidden="true" DefQFormat="false" DefPriority="99" LatentStyleCount="267"> <w:LsdException Locked="false" Priority="0" SemiHidden="false" UnhideWhenUsed="false" QFormat="true" Name="Normal" ></!--[if> <w:LsdException Locked="false" Priority="9" SemiHidden="false" UnhideWhenUsed="false" QFormat="true" Name="heading 1" ></w:LsdException> <w:LsdException Locked="false" Priority="9" QFormat="true" Name="heading 2" ></w:LsdException> <w:LsdException Locked="false" Priority="9" QFormat="true" Name="heading 3" ></w:LsdException> <w:LsdException Locked="false" Priority="9" QFormat="true" Name="heading 4" ></w:LsdException> <w:LsdException Locked="false" Priority="9" QFormat="true" Name="heading 5" ></w:LsdException> <w:LsdException Locked="false" Priority="9" QFormat="true" Name="heading 6" ></w:LsdException> <w:LsdException Locked="false" Priority="9" QFormat="true" Name="heading 7" ></w:LsdException> <w:LsdException Locked="false" Priority="9" QFormat="true" Name="heading 8" ></w:LsdException> <w:LsdException Locked="false" Priority="9" QFormat="true" Name="heading 9" ></w:LsdException> <w:LsdException Locked="false" Priority="39" Name="toc 1" ></w:LsdException> <w:LsdException Locked="false" Priority="39" Name="toc 2" ></w:LsdException> <w:LsdException Locked="false" Priority="39" Name="toc 3" ></w:LsdException> <w:LsdException Locked="false" Priority="39" Name="toc 4" ></w:LsdException> <w:LsdException Locked="false" Priority="39" Name="toc 5" ></w:LsdException> <w:LsdException Locked="false" Priority="39" Name="toc 6" ></w:LsdException> <w:LsdException Locked="false" Priority="39" Name="toc 7" ></w:LsdException> <w:LsdException Locked="false" Priority="39" Name="toc 8" ></w:LsdException> <w:LsdException Locked="false" Priority="39" Name="toc 9" ></w:LsdException> <w:LsdException Locked="false" Priority="35" QFormat="true" Name="caption" ></w:LsdException> <w:LsdException Locked="false" Priority="10" SemiHidden="false" UnhideWhenUsed="false" QFormat="true" Name="Title" ></w:LsdException> <w:LsdException Locked="false" Priority="1" Name="Default Paragraph Font" ></w:LsdException> <w:LsdException Locked="false" Priority="11" SemiHidden="false" UnhideWhenUsed="false" QFormat="true" Name="Subtitle" ></w:LsdException> <w:LsdException Locked="false" Priority="22" SemiHidden="false" UnhideWhenUsed="false" QFormat="true" Name="Strong" ></w:LsdException> <w:LsdException Locked="false" Priority="20" SemiHidden="false" UnhideWhenUsed="false" QFormat="true" Name="Emphasis" ></w:LsdException> <w:LsdException Locked="false" Priority="59" SemiHidden="false" UnhideWhenUsed="false" Name="Table Grid" ></w:LsdException> <w:LsdException Locked="false" UnhideWhenUsed="false" Name="Placeholder Text" ></w:LsdException> <w:LsdException Locked="false" Priority="1" SemiHidden="false" UnhideWhenUsed="false" QFormat="true" Name="No Spacing" ></w:LsdException> <w:LsdException Locked="false" Priority="60" SemiHidden="false" UnhideWhenUsed="false" Name="Light Shading" ></w:LsdException> <w:LsdException Locked="false" Priority="61" SemiHidden="false" UnhideWhenUsed="false" Name="Light List" ></w:LsdException> <w:LsdException Locked="false" Priority="62" SemiHidden="false" UnhideWhenUsed="false" Name="Light Grid" ></w:LsdException> <w:LsdException Locked="false" Priority="63" SemiHidden="false" UnhideWhenUsed="false" Name="Medium Shading 1" ></w:LsdException> <w:LsdException Locked="false" Priority="64" SemiHidden="false" UnhideWhenUsed="false" Name="Medium Shading 2" ></w:LsdException> <w:LsdException Locked="false" Priority="65" SemiHidden="false" UnhideWhenUsed="false" Name="Medium List 1" ></w:LsdException> <w:LsdException Locked="false" Priority="66" SemiHidden="false" UnhideWhenUsed="false" Name="Medium List 2" ></w:LsdException> <w:LsdException Locked="false" Priority="67" SemiHidden="false" UnhideWhenUsed="false" Name="Medium Grid 1" ></w:LsdException> <w:LsdException Locked="false" Priority="68" SemiHidden="false" UnhideWhenUsed="false" Name="Medium Grid 2" ></w:LsdException> <w:LsdException Locked="false" Priority="69" SemiHidden="false" UnhideWhenUsed="false" Name="Medium Grid 3" ></w:LsdException> <w:LsdException Locked="false" Priority="70" SemiHidden="false" UnhideWhenUsed="false" Name="Dark List" ></w:LsdException> <w:LsdException Locked="false" Priority="71" SemiHidden="false" UnhideWhenUsed="false" Name="Colorful Shading" ></w:LsdException> <w:LsdException Locked="false" Priority="72" SemiHidden="false" UnhideWhenUsed="false" Name="Colorful List" ></w:LsdException> <w:LsdException Locked="false" Priority="73" SemiHidden="false" UnhideWhenUsed="false" Name="Colorful Grid" ></w:LsdException> <w:LsdException Locked="false" Priority="60" SemiHidden="false" UnhideWhenUsed="false" Name="Light Shading Accent 1" ></w:LsdException> <w:LsdException Locked="false" Priority="61" SemiHidden="false" UnhideWhenUsed="false" Name="Light List Accent 1" ></w:LsdException> <w:LsdException Locked="false" Priority="62" SemiHidden="false" UnhideWhenUsed="false" Name="Light Grid Accent 1" ></w:LsdException> <w:LsdException Locked="false" Priority="63" SemiHidden="false" UnhideWhenUsed="false" Name="Medium Shading 1 Accent 1" ></w:LsdException> <w:LsdException Locked="false" Priority="64" SemiHidden="false" UnhideWhenUsed="false" Name="Medium Shading 2 Accent 1" ></w:LsdException> <w:LsdException Locked="false" Priority="65" SemiHidden="false" UnhideWhenUsed="false" Name="Medium List 1 Accent 1" ></w:LsdException> <w:LsdException Locked="false" UnhideWhenUsed="false" Name="Revision" ></w:LsdException> <w:LsdException Locked="false" Priority="34" SemiHidden="false" UnhideWhenUsed="false" QFormat="true" Name="List Paragraph" ></w:LsdException> <w:LsdException Locked="false" Priority="29" SemiHidden="false" UnhideWhenUsed="false" QFormat="true" Name="Quote" ></w:LsdException> <w:LsdException Locked="false" Priority="30" SemiHidden="false" UnhideWhenUsed="false" QFormat="true" Name="Intense Quote" ></w:LsdException> <w:LsdException Locked="false" Priority="66" SemiHidden="false" UnhideWhenUsed="false" Name="Medium List 2 Accent 1" ></w:LsdException> <w:LsdException Locked="false" Priority="67" SemiHidden="false" UnhideWhenUsed="false" Name="Medium Grid 1 Accent 1" ></w:LsdException> <w:LsdException Locked="false" Priority="68" SemiHidden="false" UnhideWhenUsed="false" Name="Medium Grid 2 Accent 1" ></w:LsdException> <w:LsdException Locked="false" Priority="69" SemiHidden="false" UnhideWhenUsed="false" Name="Medium Grid 3 Accent 1" ></w:LsdException> <w:LsdException Locked="false" Priority="70" SemiHidden="false" UnhideWhenUsed="false" Name="Dark List Accent 1" ></w:LsdException> <w:LsdException Locked="false" Priority="71" SemiHidden="false" UnhideWhenUsed="false" Name="Colorful Shading Accent 1" ></w:LsdException> <w:LsdException Locked="false" Priority="72" SemiHidden="false" UnhideWhenUsed="false" Name="Colorful List Accent 1" ></w:LsdException> <w:LsdException Locked="false" Priority="73" SemiHidden="false" UnhideWhenUsed="false" Name="Colorful Grid Accent 1" ></w:LsdException> <w:LsdException Locked="false" Priority="60" SemiHidden="false" UnhideWhenUsed="false" Name="Light Shading Accent 2" ></w:LsdException> <w:LsdException Locked="false" Priority="61" SemiHidden="false" UnhideWhenUsed="false" Name="Light List Accent 2" ></w:LsdException> <w:LsdException Locked="false" Priority="62" SemiHidden="false" UnhideWhenUsed="false" Name="Light Grid Accent 2" ></w:LsdException> <w:LsdException Locked="false" Priority="63" SemiHidden="false" UnhideWhenUsed="false" Name="Medium Shading 1 Accent 2" ></w:LsdException> <w:LsdException Locked="false" Priority="64" SemiHidden="false" UnhideWhenUsed="false" Name="Medium Shading 2 Accent 2" ></w:LsdException> <w:LsdException Locked="false" Priority="65" SemiHidden="false" UnhideWhenUsed="false" Name="Medium List 1 Accent 2" ></w:LsdException> <w:LsdException Locked="false" Priority="66" SemiHidden="false" UnhideWhenUsed="false" Name="Medium List 2 Accent 2" ></w:LsdException> <w:LsdException Locked="false" Priority="67" SemiHidden="false" UnhideWhenUsed="false" Name="Medium Grid 1 Accent 2" ></w:LsdException> <w:LsdException Locked="false" Priority="68" SemiHidden="false" UnhideWhenUsed="false" Name="Medium Grid 2 Accent 2" ></w:LsdException> <w:LsdException Locked="false" Priority="69" SemiHidden="false" UnhideWhenUsed="false" Name="Medium Grid 3 Accent 2" ></w:LsdException> <w:LsdException Locked="false" Priority="70" SemiHidden="false" UnhideWhenUsed="false" Name="Dark List Accent 2" ></w:LsdException> <w:LsdException Locked="false" Priority="71" SemiHidden="false" UnhideWhenUsed="false" Name="Colorful Shading Accent 2" ></w:LsdException> <w:LsdException Locked="false" Priority="72" SemiHidden="false" UnhideWhenUsed="false" Name="Colorful List Accent 2" ></w:LsdException> <w:LsdException Locked="false" Priority="73" SemiHidden="false" UnhideWhenUsed="false" Name="Colorful Grid Accent 2" ></w:LsdException> <w:LsdException Locked="false" Priority="60" SemiHidden="false" UnhideWhenUsed="false" Name="Light Shading Accent 3" ></w:LsdException> <w:LsdException Locked="false" Priority="61" SemiHidden="false" UnhideWhenUsed="false" Name="Light List Accent 3" ></w:LsdException> <w:LsdException Locked="false" Priority="62" SemiHidden="false" UnhideWhenUsed="false" Name="Light Grid Accent 3" ></w:LsdException> <w:LsdException Locked="false" Priority="63" SemiHidden="false" UnhideWhenUsed="false" Name="Medium Shading 1 Accent 3" ></w:LsdException> <w:LsdException Locked="false" Priority="64" SemiHidden="false" UnhideWhenUsed="false" Name="Medium Shading 2 Accent 3" ></w:LsdException> <w:LsdException Locked="false" Priority="65" SemiHidden="false" UnhideWhenUsed="false" Name="Medium List 1 Accent 3" ></w:LsdException> <w:LsdException Locked="false" Priority="66" SemiHidden="false" UnhideWhenUsed="false" Name="Medium List 2 Accent 3" ></w:LsdException> <w:LsdException Locked="false" Priority="67" SemiHidden="false" UnhideWhenUsed="false" Name="Medium Grid 1 Accent 3" ></w:LsdException> <w:LsdException Locked="false" Priority="68" SemiHidden="false" UnhideWhenUsed="false" Name="Medium Grid 2 Accent 3" ></w:LsdException> <w:LsdException Locked="false" Priority="69" SemiHidden="false" UnhideWhenUsed="false" Name="Medium Grid 3 Accent 3" ></w:LsdException> <w:LsdException Locked="false" Priority="70" SemiHidden="false" UnhideWhenUsed="false" Name="Dark List Accent 3" ></w:LsdException> <w:LsdException Locked="false" Priority="71" SemiHidden="false" UnhideWhenUsed="false" Name="Colorful Shading Accent 3" ></w:LsdException> <w:LsdException Locked="false" Priority="72" SemiHidden="false" UnhideWhenUsed="false" Name="Colorful List Accent 3" ></w:LsdException> <w:LsdException Locked="false" Priority="73" SemiHidden="false" UnhideWhenUsed="false" Name="Colorful Grid Accent 3" ></w:LsdException> <w:LsdException Locked="false" Priority="60" SemiHidden="false" UnhideWhenUsed="false" Name="Light Shading Accent 4" ></w:LsdException> <w:LsdException Locked="false" Priority="61" SemiHidden="false" UnhideWhenUsed="false" Name="Light List Accent 4" ></w:LsdException> <w:LsdException Locked="false" Priority="62" SemiHidden="false" UnhideWhenUsed="false" Name="Light Grid Accent 4" ></w:LsdException> <w:LsdException Locked="false" Priority="63" SemiHidden="false" UnhideWhenUsed="false" Name="Medium Shading 1 Accent 4" ></w:LsdException> <w:LsdException Locked="false" Priority="64" SemiHidden="false" UnhideWhenUsed="false" Name="Medium Shading 2 Accent 4" ></w:LsdException> <w:LsdException Locked="false" Priority="65" SemiHidden="false" UnhideWhenUsed="false" Name="Medium List 1 Accent 4" ></w:LsdException> <w:LsdException Locked="false" Priority="66" SemiHidden="false" UnhideWhenUsed="false" Name="Medium List 2 Accent 4" ></w:LsdException> <w:LsdException Locked="false" Priority="67" SemiHidden="false" UnhideWhenUsed="false" Name="Medium Grid 1 Accent 4" ></w:LsdException> <w:LsdException Locked="false" Priority="68" SemiHidden="false" UnhideWhenUsed="false" Name="Medium Grid 2 Accent 4" ></w:LsdException> <w:LsdException Locked="false" Priority="69" SemiHidden="false" UnhideWhenUsed="false" Name="Medium Grid 3 Accent 4" ></w:LsdException> <w:LsdException Locked="false" Priority="70" SemiHidden="false" UnhideWhenUsed="false" Name="Dark List Accent 4" ></w:LsdException> <w:LsdException Locked="false" Priority="71" SemiHidden="false" UnhideWhenUsed="false" Name="Colorful Shading Accent 4" ></w:LsdException> <w:LsdException Locked="false" Priority="72" SemiHidden="false" UnhideWhenUsed="false" Name="Colorful List Accent 4" ></w:LsdException> <w:LsdException Locked="false" Priority="73" SemiHidden="false" UnhideWhenUsed="false" Name="Colorful Grid Accent 4" ></w:LsdException> <w:LsdException Locked="false" Priority="60" SemiHidden="false" UnhideWhenUsed="false" Name="Light Shading Accent 5" ></w:LsdException> <w:LsdException Locked="false" Priority="61" SemiHidden="false" UnhideWhenUsed="false" Name="Light List Accent 5" ></w:LsdException> <w:LsdException Locked="false" Priority="62" SemiHidden="false" UnhideWhenUsed="false" Name="Light Grid Accent 5" ></w:LsdException> <w:LsdException Locked="false" Priority="63" SemiHidden="false" UnhideWhenUsed="false" Name="Medium Shading 1 Accent 5" ></w:LsdException> <w:LsdException Locked="false" Priority="64" SemiHidden="false" UnhideWhenUsed="false" Name="Medium Shading 2 Accent 5" ></w:LsdException> <w:LsdException Locked="false" Priority="65" SemiHidden="false" UnhideWhenUsed="false" Name="Medium List 1 Accent 5" ></w:LsdException> <w:LsdException Locked="false" Priority="66" SemiHidden="false" UnhideWhenUsed="false" Name="Medium List 2 Accent 5" ></w:LsdException> <w:LsdException Locked="false" Priority="67" SemiHidden="false" UnhideWhenUsed="false" Name="Medium Grid 1 Accent 5" ></w:LsdException> <w:LsdException Locked="false" Priority="68" SemiHidden="false" UnhideWhenUsed="false" Name="Medium Grid 2 Accent 5" ></w:LsdException> <w:LsdException Locked="false" Priority="69" SemiHidden="false" UnhideWhenUsed="false" Name="Medium Grid 3 Accent 5" ></w:LsdException> <w:LsdException Locked="false" Priority="70" SemiHidden="false" UnhideWhenUsed="false" Name="Dark List Accent 5" ></w:LsdException> <w:LsdException Locked="false" Priority="71" SemiHidden="false" UnhideWhenUsed="false" Name="Colorful Shading Accent 5" ></w:LsdException> <w:LsdException Locked="false" Priority="72" SemiHidden="false" UnhideWhenUsed="false" Name="Colorful List Accent 5" ></w:LsdException> <w:LsdException Locked="false" Priority="73" SemiHidden="false" UnhideWhenUsed="false" Name="Colorful Grid Accent 5" ></w:LsdException> <w:LsdException Locked="false" Priority="60" SemiHidden="false" UnhideWhenUsed="false" Name="Light Shading Accent 6" ></w:LsdException> <w:LsdException Locked="false" Priority="61" SemiHidden="false" UnhideWhenUsed="false" Name="Light List Accent 6" ></w:LsdException> <w:LsdException Locked="false" Priority="62" SemiHidden="false" UnhideWhenUsed="false" Name="Light Grid Accent 6" ></w:LsdException> <w:LsdException Locked="false" Priority="63" SemiHidden="false" UnhideWhenUsed="false" Name="Medium Shading 1 Accent 6" ></w:LsdException> <w:LsdException Locked="false" Priority="64" SemiHidden="false" UnhideWhenUsed="false" Name="Medium Shading 2 Accent 6" ></w:LsdException> <w:LsdException Locked="false" Priority="65" SemiHidden="false" UnhideWhenUsed="false" Name="Medium List 1 Accent 6" ></w:LsdException> <w:LsdException Locked="false" Priority="66" SemiHidden="false" UnhideWhenUsed="false" Name="Medium List 2 Accent 6" ></w:LsdException> <w:LsdException Locked="false" Priority="67" SemiHidden="false" UnhideWhenUsed="false" Name="Medium Grid 1 Accent 6" ></w:LsdException> <w:LsdException Locked="false" Priority="68" SemiHidden="false" UnhideWhenUsed="false" Name="Medium Grid 2 Accent 6" ></w:LsdException> <w:LsdException Locked="false" Priority="69" SemiHidden="false" UnhideWhenUsed="false" Name="Medium Grid 3 Accent 6" ></w:LsdException> <w:LsdException Locked="false" Priority="70" SemiHidden="false" UnhideWhenUsed="false" Name="Dark List Accent 6" ></w:LsdException> <w:LsdException Locked="false" Priority="71" SemiHidden="false" UnhideWhenUsed="false" Name="Colorful Shading Accent 6" ></w:LsdException> <w:LsdException Locked="false" Priority="72" SemiHidden="false" UnhideWhenUsed="false" Name="Colorful List Accent 6" ></w:LsdException> <w:LsdException Locked="false" Priority="73" SemiHidden="false" UnhideWhenUsed="false" Name="Colorful Grid Accent 6" ></w:LsdException> <w:LsdException Locked="false" Priority="19" SemiHidden="false" UnhideWhenUsed="false" QFormat="true" Name="Subtle Emphasis" ></w:LsdException> <w:LsdException Locked="false" Priority="21" SemiHidden="false" UnhideWhenUsed="false" QFormat="true" Name="Intense Emphasis" ></w:LsdException> <w:LsdException Locked="false" Priority="31" SemiHidden="false" UnhideWhenUsed="false" QFormat="true" Name="Subtle Reference" ></w:LsdException> <w:LsdException Locked="false" Priority="32" SemiHidden="false" UnhideWhenUsed="false" QFormat="true" Name="Intense Reference" ></w:LsdException> <w:LsdException Locked="false" Priority="33" SemiHidden="false" UnhideWhenUsed="false" QFormat="true" Name="Book Title" ></w:LsdException> <w:LsdException Locked="false" Priority="37" Name="Bibliography" ></w:LsdException> <w:LsdException Locked="false" Priority="39" QFormat="true" Name="TOC Heading" ></w:LsdException> </w:LatentStyles></xml><![endif]--><!--[if gte mso 10]><style>/* Style Definitions */ table.MsoNormalTable {mso-style-name:"Table Normal"; mso-tstyle-rowband-size:0; mso-tstyle-colband-size:0; mso-style-noshow:yes; mso-style-priority:99; mso-style-qformat:yes; mso-style-parent:""; mso-padding-alt:0in 5.4pt 0in 5.4pt; mso-para-margin-top:0in; mso-para-margin-right:0in; mso-para-margin-bottom:10.0pt; mso-para-margin-left:0in; line-height:115%; mso-pagination:widow-orphan; font-size:11.0pt; font-family:"Calibri","sans-serif"; mso-ascii-font-family:Calibri; mso-ascii-theme-font:minor-latin; mso-fareast-font-family:"Times New Roman"; mso-fareast-theme-font:minor-fareast; mso-hansi-font-family:Calibri; mso-hansi-theme-font:minor-latin;}</style><![endif]--><p class="MsoNormal">Want list</p><p class="MsoNormal">If you have stumbled across this and have any of these items for sale or know of where I can get them, please let me know! Thank you! :)</p><p class="MsoNormal"><span style="font-size: small;"><strong>WANT LIKE BURNING :&lt; (a.ka. REALLY high level wants)</strong></span>
<!--!--[if--><strong><!--![endif]---->I shall call these my grails, and my grails they shall be.</strong></p><p class="MsoNormal"><img alt="" src="http://img.photobucket.com/albums/v638/Dances_With_Wolves/pkmncollectors/wants/buizelpokedollcharm.jpg" style="width: 185px; height: 213px;" /><!--!--![endif]------><!--/strong-->
<a href="http://pics.livejournal.com/zangooseel/pic/0002h8s0/"><img alt="" height="256" src="http://pics.livejournal.com/zangooseel/pic/0002h8s0/s640x480" style="border-width: 0pt; border-style: solid;" width="640" /></a>
<a href="http://pics.livejournal.com/zangooseel/pic/0002kc1q/"><img alt="" height="338" src="http://pics.livejournal.com/zangooseel/pic/0002kc1q" style="border-width: 0pt; border-style: solid;" width="450" /></a>
<!--!--!--![endif]--------><!--!--!--![endif]--------><!--!--/strong---->Buizel Pokedoll Charm Phone Strap - pictured is an insert of the set it comes with. If you spy this set and want to go in on things together, please let me know! Willing to pay a lot for this thing!
<!--!--!--!--![endif]----------><!--!--!--/strong------>
<!--!--!--!--/strong--------><img alt="" src="http://img.photobucket.com/albums/v638/Dances_With_Wolves/pkmncollectors/wants/buizelpokedollfigurekeychain.jpg" style="width: 347px; height: 259px;" />
Buizel Pokedoll figure keychain
I&#39;ve never even seen this anywhere aside from the blog it was featured on.

<strong>High level wants:</strong>


<img alt="" src="http://img.photobucket.com/albums/v638/Dances_With_Wolves/pkmncollectors/wants/MC-111Zangoosefigure.jpg" style="width: 127px; height: 156px;" />
MC-111 figure</p><p class="MsoNormal"><span style="font-size: x-large;">Wants</span></p><lj-cut text="Seel line wants"><p class="MsoNormal"><span style="font-size: large;"><em><strong>Seel and Dewgong</strong></em></span></p><p class="MsoNormal"><img alt="" src="http://img.photobucket.com/albums/v638/Dances_With_Wolves/pkmncollectors/wants/Seel-burgerking.jpg" style="width: 194px; height: 166px;" /><!--/p--><!--/p--><!--/p-->
<!--!--/p----><!--!--/p----><!--!--/p---->Burger King keychain plush (last plush I&nbsp;need!)</p><p class="MsoNormal"><img alt="" src="http://img.photobucket.com/albums/v638/Dances_With_Wolves/pkmncollectors/wants/seelpan.jpg" style="width: 161px; height: 165px;" /><!--!--!--/p------><!--/p--><!--/p-->
<!--!--/p----><!--!--/p----><!--!--/p---->Seel pan sticker</p><p class="MsoNormal"><img alt="" src="http://img.photobucket.com/albums/v638/Dances_With_Wolves/pkmncollectors/wants/seeldoll.jpg" /><!--!--!--/p------><!--/p--><!--/p-->
<!--!--/p----><!--!--/p----><!--!--/p---->Merchandise with Seel Pokedoll art</p><p class="MsoNormal">Chibi stamp</p><p class="MsoNormal">151 Stamp</p></lj-cut>
<!--!--!--/p------><!--/lj-cut--><!--/p--><!--/p-->
<!--!--/lj-cut----><!--!--/p----><!--!--/p----><lj-cut text="Buizel line"><p class="MsoNormal"><span style="font-size: large;"><em><strong>Buizel</strong></em></span></p><p class="MsoNormal"><img alt="" src="http://img.photobucket.com/albums/v638/Dances_With_Wolves/pkmncollectors/wants/buizelpokedollpen.jpg" /><!--!--!--/p------>
Buizel Pokedoll pen **high want**</p><img alt="" src="http://img.photobucket.com/albums/v638/Dances_With_Wolves/pkmncollectors/wants/buizelretsudenstamp.jpg" />
<p class="MsoNormal">Blue Retsuden Stamp

<img alt="" src="http://img.photobucket.com/albums/v638/Dances_With_Wolves/pkmncollectors/wants/Buizelbattrio2.jpg" />
Buizel Battrio 1

<img alt="" src="http://img.photobucket.com/albums/v638/Dances_With_Wolves/pkmncollectors/wants/buizelbattrio.jpg" style="width: 142px; height: 133px;" />
Buizel Battrio 2

<img alt="" src="http://img.photobucket.com/albums/v638/Dances_With_Wolves/pkmncollectors/wants/buizelsettei.jpg" style="width: 379px; height: 281px;" />
Buizel settei (face+expressions and full-body shots are preferred)


Buizel pan stickers:


<img alt="" src="http://img.photobucket.com/albums/v638/Dances_With_Wolves/pkmncollectors/wants/buizelpan4-1.jpg" style="width: 152px; height: 154px;" /><img alt="" src="http://img.photobucket.com/albums/v638/Dances_With_Wolves/pkmncollectors/wants/buizelpan1-1.jpg" style="width: 150px; height: 150px;" /></p></lj-cut>
<!--/p--><!--/lj-cut--><!--/p--><!--/p-->
<!--!--/lj-cut----><!--!--/p----><!--!--/p----><lj-cut text="Zangoose wants"><p class="MsoNormal"><strong><em><span style="font-size: large;">Zangoose</span></em></strong>
<!--!--!--/p------>
Pan stickers (2):
<!--/p--><!--!--/p----><!--!--/p----><!--!--/p---->
<!--!--!--/p------><!--!--!--/p------>
<!--!--!--!--/p--------><img alt="" src="http://img.photobucket.com/albums/v638/Dances_With_Wolves/pkmncollectors/wants/zangoosepan2.jpg" style="width: 157px; height: 159px;" />
<img alt="" src="http://img.photobucket.com/albums/v638/Dances_With_Wolves/pkmncollectors/wants/zangoosepan3.jpg" style="width: 131px; height: 176px;" />
Data Carrier figure</p></lj-cut>
<!--/p--><!--/lj-cut--><!--/p--><!--/p-->
<!--!--/lj-cut----><!--!--/p----><!--!--/p----><lj-cut text="Spheal line wants"><p class="MsoNormal"><span style="font-size: larger;"><em><strong>Spheal line</strong></em></span>
<!--!--!--/p------><img alt="" src="http://img.photobucket.com/albums/v638/Dances_With_Wolves/pkmncollectors/wants/Sphealpan.jpg" style="width: 126px; height: 132px;" />
Spheal pan sticker
Spheal stamp
Spheal Megablok</p></lj-cut>
<!--/p--><!--/lj-cut--><!--/p--><!--/p-->
<!--!--/lj-cut----><!--!--/p----><!--!--/p----><lj-cut text="Other wants"><p class="MsoNormal"><strong>Other, plush, low wants</strong>
<!--!--!--/p------><img alt="" src="http://img.photobucket.com/albums/v638/Dances_With_Wolves/pkmncollectors/wants/StunkyBanprestoUFO.jpg" style="width: 175px; height: 131px;" /><!--/p--><!--/p--><!--/p-->
<!--!--/p----><!--!--/p----><!--!--/p---->Stunky Banpresto UFO (picture from PokePlushProject)
Lotad plush
DX&nbsp;Pikachu Pokedoll</p><p class="MsoNormal"></p><p class="MsoNormal"><strong>Other, kids</strong>
<!--/p--><!--/p-->Trapinch
<!--!--/p----><!--!--/p---->Vibrava

<strong>Other, figures</strong>
Diglett line zukan
Stunky line zukan</p><p class="MsoNormal"><strong>Other, misc.</strong></p><p class="MsoNormal" <strong>Items I would like to own, but may be out of my budget forever: xD</strong>
<!--!--!--/p------><!--!--!--/p------>Spheal Pokedoll
Trapinch line zukan</p></lj-cut>
<!--/p--><!--/lj-cut--><!--/p--><!--/p--><p class="MsoNormal"></p>Thanks for taking a look!&nbsp;&lt;3